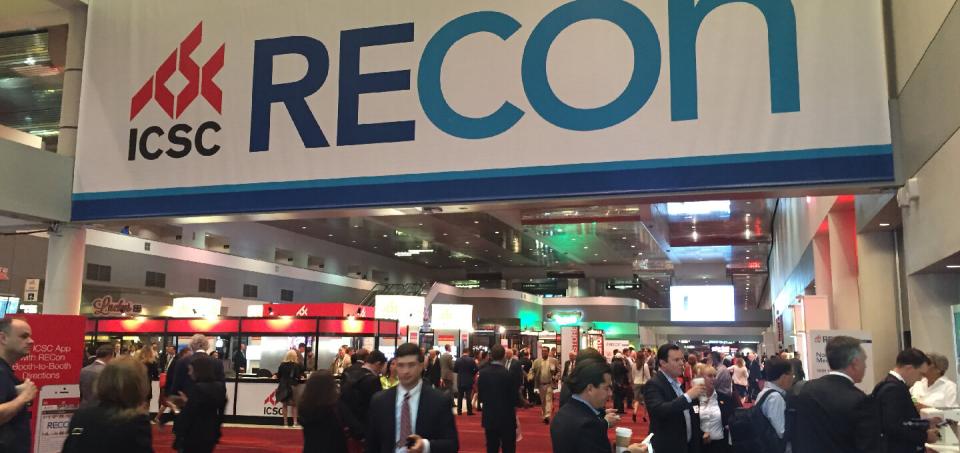 RECon, the International Council of Shopping Centers' (ICSC) annual real estate convention, was held a few weeks ago in Las Vegas. The conference saw more than 30,000 attendees including retailers, brokers, and developers. My key takeaways from this year's conference include:
What types of retail tenants are thriving in our market? Fitness, Food, Fun, and Fashion Discounters.
Fitness tenants are popping up at shopping centers as consumers value having everything centralized. As a result, there are fewer freestanding gyms and stand-alone fitness studios. Fitness tenants are moving into shopping centers alongside grocery, office, medical, fast-casual restaurants, and other traditional and non-traditional retail to capitalize on the existing customer base and foot traffic.
 
Restaurants are becoming the new 'anchor tenant' at many retail locations. Restaurants used to occupy just 10 to 15 percent of a shopping center a decade ago. These retailers are now occupying 20 to 40 percent in today's market. Restaurants are strong traffic drivers which creates opportunities for neighboring tenants. 
 
Fun experiences are capturing more and more consumer dollars each year. In the coming years, we'll likely see many retail centers move away from a focus on traditional anchor tenants and move toward diversification with concepts such as trampoline parks, escape rooms, arcades, and movie theaters.
 
Value retailers continue to expand at a rapid pace. Retailers in this category include Dollar Stores, TJ Maxx, Ross, and Burlington. Roughly two-thirds of consumers who shop for clothes do so at off-price retailers. Their purchases at these off-price outlets represent 75% of all apparel purchases – across all retail channels.
Retailers must continue to evolve their omnichannel strategy.
Omnichannel retailers continue to have the most success. Brick-and-mortar retailers have added online opportunities, while online retailers continue to open brick and mortar locations. The market is now seeing more grocers utilizing online ordering and curbside pickup and delivery to compete against other online options that have become available. Other retailers are also using omnichannel strategies as a way to improve store traffic by using buy online-pick up at store or as Kohl's is doing by partnering with Amazon on accepting returns in store. This is a creative way for Kohl's to increase store traffic by tapping into Amazon's large customer base.
Change in retail is the new normal.
The retail apocalypse that we've been hearing about is overblown. Retail is changing based on consumer shopping habits and new technology. Expect retailers to continue to open new stores, close underperforming locations and update store formats. The inability of retailers to adapt will be a big factor in determining success moving forward.